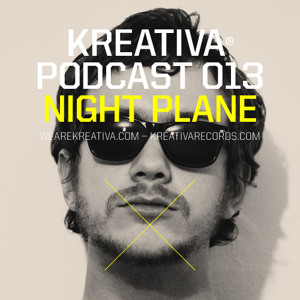 William Rauscher is a New York-based musician and writer - a producer, DJ, regular contributor to Resident Advisor and founding editor of Acid Age. Night Plane is William in solo mode, aided by a host of talented collaborators.
The mission of Night Plane is to explore the manifold forms of psychedelic and ecstatic musics by incorporating elements of house, disco and rock.
The music of Night Plane are released on THISISNOTANEXIT, No.19 and the CCC label.
This podcast is full of sexyness from the first bit until the end, so hope you like as much as we do.
Kreativa Podcast 013 Mixed By Night Plane